GETTING STARTED
This documents describes KoruMail and how to kickstart your KoruMail. You should also refer to the documentation under Support
1. Why KoruMail?
Other than having the most competitive prices, Korumail is easy deployed, well reporting and feature-rich solution. For more, you can checkout KoruMail product page
2. KoruMail Pro Edition
Korumail Pro Edition enables you to get fully ongoing Support from Comodo Support Team and extra advanced security features such as Containment and Enhanced DLP.
KoruMail Pro Edition is the only solution that is commercially supported by KoruMail.
You can start 60 days trial without any payment! Right Now!
About pricing, you can always contact us from Contact page.
Want to know more?
3. Get KoruMail Installation Images
You should download installation image file for KoruMail Premium Edition in order to deploy it yourself.
MD5 Checksum for Korumail Installation Image
4. Register and acquire your unique license code
In order to complete Korumail installation, you need to have a license code from Comodo Accounts Portal
It is needed for both Premium and Pro Editions. It is a very simple procedure, and will not take more than a minute.
5. Check out Installation Guides
After, downloading Korumail Installation file and acquiring your license code, you are ready to complete you Korumail installation.
First, you should ensure the following conditions are met before installing the KoruMail software:
The source IP of incoming mail traffic should not be changed by other devices. If the incoming emails are routed via a load balancer to Korumail then make sure the balancer's settings are configured not to change the source IP. Else IP based filtering will not work properly.
An A and MX records should be entered for korumail.domain.com
For the protected domains, only one MX Reverse DNS record should exist and it must point to KoruMail. Otherwise, spam and viruses will pass from other servers in MX records without being filtered via KoruMail. Also, if possible SMTP port 25 should not be accessible from outside for the emails to be protected by KoruMail. Spammers can keep MX records in their memories before KoruMail installation and they can send spam/virus directly to actual mail server by-passing KoruMail.
Firewall should be permitted as follows:
Traffic to KoruMail:
Port 8080 and port 8443 (GUI interface and quarantine reports) must be open from outside to Korumail
Port 25 must be open from outside to Korumail
Port 22 should be open for Korumail Support Center (78,186,198,152) to remote access (for Authorized Support in Pro Edition)
Traffic from Korumail:
All connections to the outside must be accessible after then you should follow the instructions in KoruMail Admin Guide
It is recommended that Korumail server should have at least 6GB memory.
To login Korumail Console, default username is admin and default password is again admin.
6. Share your experience with us
We are very curious about your Korumail experiences. Please share them with us in our forums.
7. What about pricing of Korumail Pro Edition?
About Pro Edition pricing, you can always contact us from Contact page
We need to know a little about you to choose the best solution for you.
Customer Reviews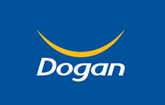 The most convenient and optimal solution against spams for our system under intense e-mail traffic proved to be KoruMail.
Harun AKDOĞAN
Director of System Network Doğan Conglomerate, Inc.