COMODO KORUMAIL FREE
Stop Spams
before it reaches your network
Your email is vital, however it exposes your organization to a variety of serious email-borne threats.
Korumail is stopping spams, scams, malwares and advanced viruses with Comodo Expertise.
Keeping your mailboxes
clean
and
safe
now
for free!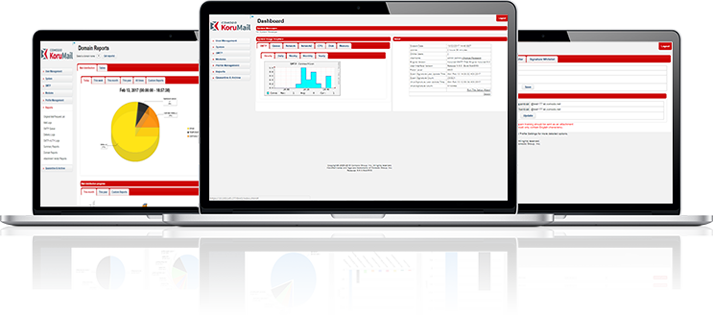 About Korumail
Comodo KoruMail is an enterprise antispam and threat prevention
appliance that uses a sophisticated array of spam filters, anti-virus
scanners and content analysis engines to prevent unsolicited mail from
ever entering your network.
Antivirus Filtering
Capable of virus scanning of all emails that pass through its engine integrated with Comodo Valkyrie
Setting Policy
Independent policies for incoming and outgoing mail

Antispoofing Technology
Adding an IP range to authorize a domain to sign emails (DKIM)

Mitigating the risk of sensitive information being sent out of your organization

Analyzing & Getting a Verdict
Sending unknown files to the Comodo Antispam Labs to be analyzed by our experts and get a verdict about them
Archiving and Quarantine
Capable of email archiving and automatic quarantine

Auto Whitelist
Capable of automatically whitelisting incoming and outgoing mails to and from specific email addresses

KoruMail Reputation Network
An IP reputation scoring system developed by Comodo (KRN)

Use our installer image to deploy a new Korumail instance.
Get it Free Now!
Download Necessary Files Below
Also please make sure your system meets the minimum requirements.
Comodo KoruMail operates as a virtual server.
Virtual Platforms: Vmware ESX 5.x or Hyper-V
Minimum Hardware: 1xCPU, 6GB RAM, 120GB HDD and 40 GB free space

Register and acquire your unique license code

After, dowloading Korumail insallation file and acquiring license code, follow the insallation steps in admin guide


Your Korumail experiences are very important for us to develop our product much more convenient for you

Please share them with us in Korumail forum.


If you want to look at Korumail Pro Edition advantages

Just Click Below!
Customer Reviews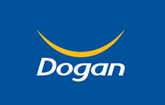 The most convenient and optimal solution against spams for our system under intense e-mail traffic proved to be KoruMail.
Harun AKDOĞAN
Director of System Network Doğan Conglomerate, Inc.