COMODO KORUMAIL
Reclaim your inbox from spam and malware!
Over 70% of emails received by an organization are unsolicited
Almost 80% of malware infections originate from phishing emails and infected attachments
With statistics like this, is it any wonder that businesses are under constant risk of data leaks, virus infections, traffic degradation and productivity losses due to spam? This can cause not only damages to IT systems, but to your most important assess: Your reputation with customers.
Comodo KoruMail is an enterprise antispam and threat prevention appliance that uses a sophisticated array of spam filters, anti-virus scanners and content analysis engines to prevent unsolicited mail from ever entering your network.
The solution is compatible with all major MTAs (Mail Transfer Agents), integrates easily into existing e-mail structures and is scalable to thousands of users. Messaging Gateway's uniquely intelligent filtering algorithms deliver over 99% accuracy rates on content classification and spam detection, helping it to earn 'Premium' certification from independent testers West Coast Labs.
Key Features of Secure Email Services
Set independent policies for incoming and outgoing mail
IPv6 Support
DLP (Data Loss Prevention)
E-mail Archiving and Quarantine
SMTP IPS/FW
Intelligently learns and adapts to new spam techniques
User Authentication (LDAP, Active Directory, MySQL, and LocalDB)
Set email attachment size limits
Multiple administrative tiers and permissions
Syslog SNMP
Domain Keys antispoofing technology, DKIM
KRN (Korumail Reputation Network)
Containment
Office 365 support
COMODO ARCHITECTURE: MULTILAYER PROTECTION
COMODO SPAM SCANNING TECHNOLOGY
Applies a 20-layer filtering on received and sent e-mails. The filtering process is conducted in coarse-to-detailed approach so as to preserve system resources and to process more e-mails.
MAIN BENEFITS
With advanced spam filtering system and come to your network from attacks by preventing increases the sustainability of the business.
Pre-perimeter defense efficiently removes spam and malicious content before it enters the corporate network
Easy to use, centralized management console simplifies per-user and per-group mail management
Data loss prevention technology mitigates the risk of sensitive information being sent out of your organization
Exhaustive archiving and instant search allows you to locate important information quickly and easily
Restores bandwidth that was lost to unsolicited mail traffic and reduces load on mail server
Removes legal implications and obligations arising from spam delivery to the desktop
Reduces lost productivity from end-users identifying and deleting spam messages from their Inboxes
ADVANTAGES
SPAM & VIRUS FILTERING
Intelligently learns and adapts based on experience with spam
Composes Spam Signatures
Bayesian Analysis
Word-based Body Filtering
RBL & DNSBL
KRN IP Reputation
Several Hundred Thousands of Spam Signatures
Several Thousands of Spam Signatures in Turkish
Reverse DNS Control
Grey List
Filtering Sent Mails
Antivirus Scanning
Password-Protected Plugins
Prevention
Blocking By Actual File Extension
POLICY CONTROL
E-mail, IP or Domain-based Whitelist / Blacklist
Banner and plugin filter
DLP (Data Loss Prevention) filter
SPF, DKIM support
Sent E-mail limitation based on user name and domain
Fraud prevention modules
Recipient control through LDAP, Active Directory, MySQL, and local databases
SMTP AUTH connector
Ability to use different profile-based RBL lists
Identification of various connection ports based on recipient's domains
Blocking invalid e-mail recipients and senders
MANAGEMENT
User-friendly web interface
CLI Interface
Unlimited number of admins with different Authorization Levels
Delegation of management based on domains
Generation of domain and e-mail-based policies
Saving all archived mails into disk or redirecting them to another e-mail address
Daily quarantine report
Instant controlling of quarantined e-mails through web interface
Reporting in graphics and table formats
Advanced logging system
Syslog & SNMP Support
Ipv6 Support
Auto Back-up for Remote Server
Office 365 Support
ATTACK PREVENTION
Preventing DoS Attacks
Tarpitting to make bulk spamming impractical
DHA (Directory Harvest Attack) Prevention
SMTP IPS Rate Control
L2-based High Protection Level
Delaying SMTP Banner Responses
MINIMUM SYSTEM REQUIREMENTS
Our product Comodo KoruMail operates as a virtual server.
Virtual Platforms : Vmware ESX or ESXi 4.x, 5.x or Citrix Xen Server 6.x
Minimum Hardware : 1xCPU , 6 GB RAM, 2XHDD 120GB and 40 GB free space
Customer Reviews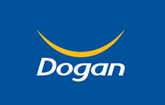 The most convenient and optimal solution against spams for our system under intense e-mail traffic proved to be KoruMail.
Harun AKDOĞAN
Director of System Network Doğan Conglomerate, Inc.